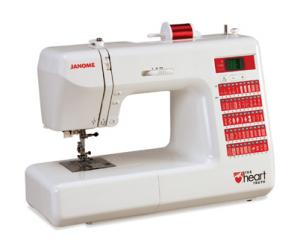 I brought my brand spanking new sewing machine. Everyone noticed my machine. My classmate screamed w/ glee at how much more stitches I had compared to hers. Even the instructor noticed and asked me if it was new. Hee hee.

Tonight we assembled pillow cases. Which proved difficult. There
are simply too many steps from sewing, pressing, measuring, cutting, marking and then back to sewing .

Thank goodness I bought and extra yard so that I can make another pillow case for DK. My classmates really liked the fabric and again asked where I got it from. Even the instructor knew that Amy Butler designed my fabric. Her stuff is so pretty. I'm so glad that I found it at Michael Levine. I'll be definitely be hitting it again this weekend since I have to get some more supplies for next week's class.


Halfway through class the teacher sat down to chat w/ me asking me why I bought a new machine. I told her that DK and I went to the L.A County fair for our date night and a friend told me that last time she was there, they had sewing machines. I got to test out other brands and ended loving the Janome HT2008.

I finished the pillow case by the time class ended. This project took me awhile to finish but I learned a lot tonight and how to do the French Seam. I'm really excited that now I can make pillow cases to my heart's content. Can't wait to start on my second one.